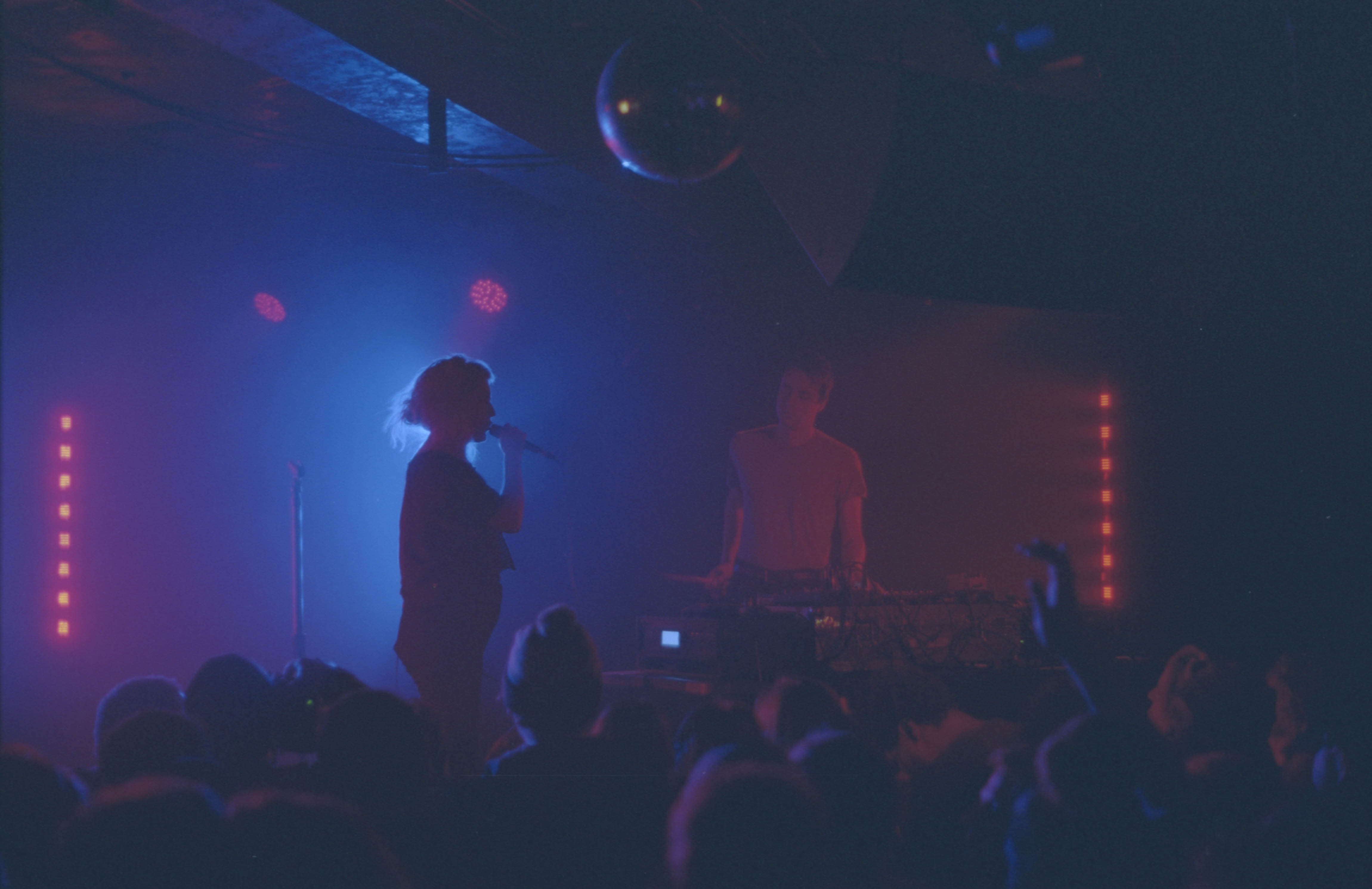 Boy Harsher knows how to set a mood. The darkwave synth duo has a knack for immersing listeners in a cryptic world that evokes a complex mix of emotions and indulges in escapism. A minimalist set-up, Jae Matthews provides lyrics and vocals while Gus Muller creates spellbinding rhythms and sounds. On the second night of their sold out engagement at the Empty Bottle, the anticipation for their set was palpable as a fog machine covered the stage in a thick haze tinted by blue and red led stage lights. (Jae often cites David Lynch, and the film Lost Highway in particular, as inspiration for the cinematic landscapes that Boy Harsher tries to conjure with their music. One could easily picture the duo fitting in on stage at the Roadhouse in Twin Peaks.)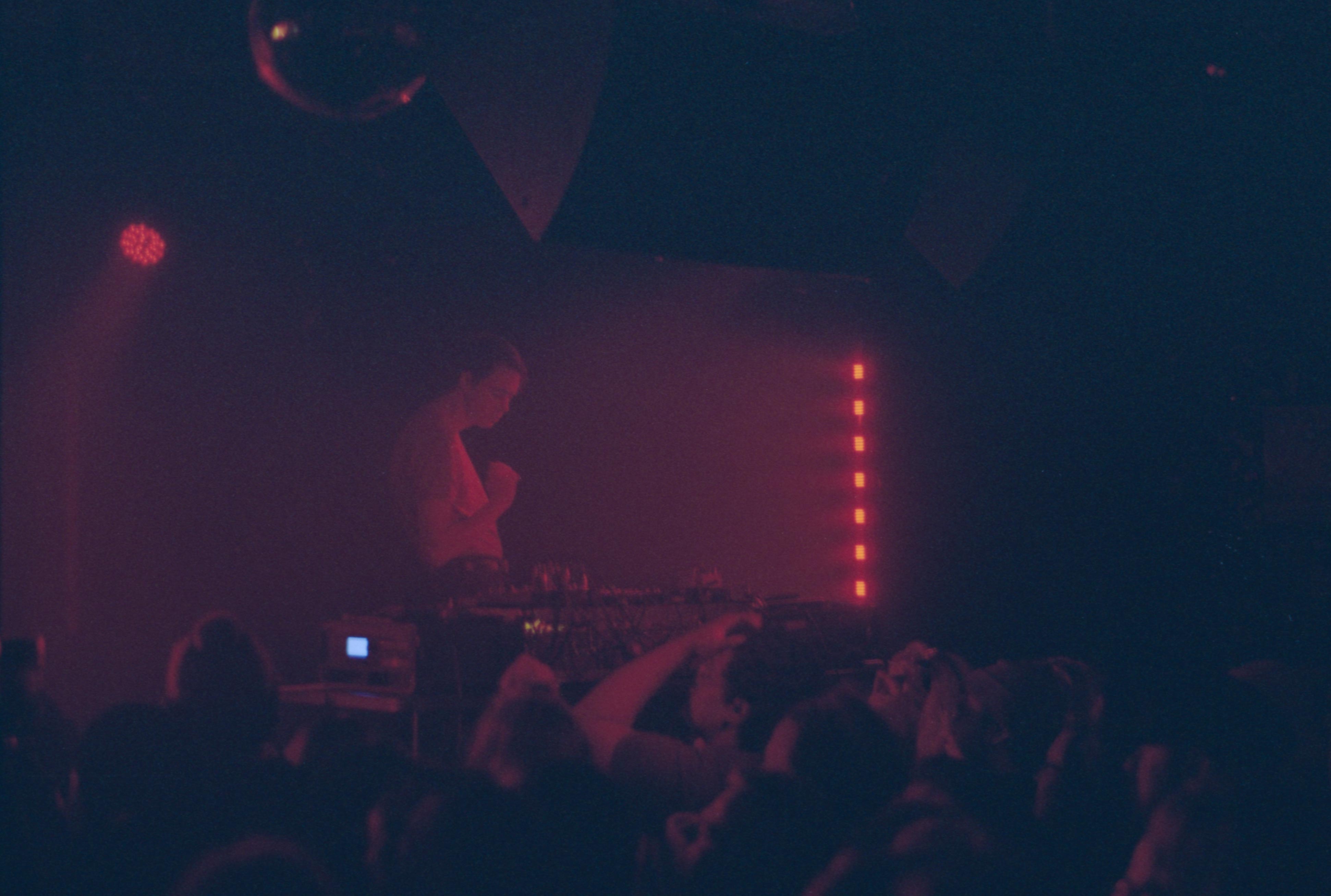 The title of their most recent album, Careful, is a reminder "to tread lightly, to be patient". Tackling themes of longing, rejection, loss, tenderness, and the desire to escape, Jae's voice is haunting and deep. Drawing heavy influence from 80s minimalism, Gus effectively uses a few synthesizers and a drum machine to produce tracks that are positively dark yet undeniably danceable.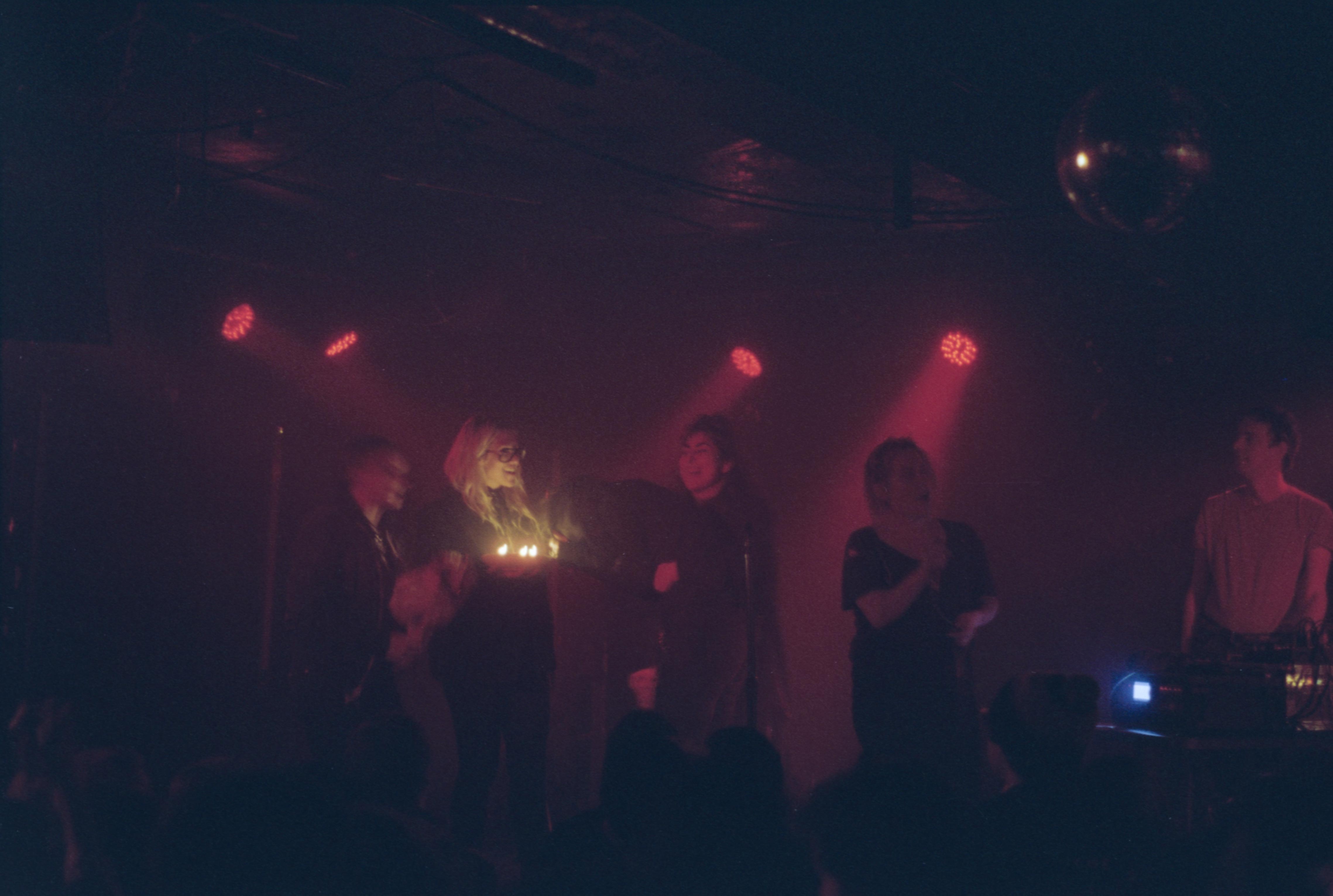 Between the end of their set and an encore, Jae, Gus and the prior music acts brought a reluctant friend up on stage to have them blow out birthday candles and led the crowd in a bizarre and almost half-hearted round of singing "Happy Birthday". It was strange and a little uncomfortable but I don't think Boy Harsher would have it any other way.