Tenderness is the first word that comes to mind when I think of the music of Haley Heynderickx. With delicate melodies and an intricate finger picking style, Haley falls in the tradition of folk singer-songwriters. Her show at the Hungry Brain was an intimate solo set, just her and her guitar. Soft-spoken and unassuming, listening to Haley perform her music is like having a conversation with a dear old friend.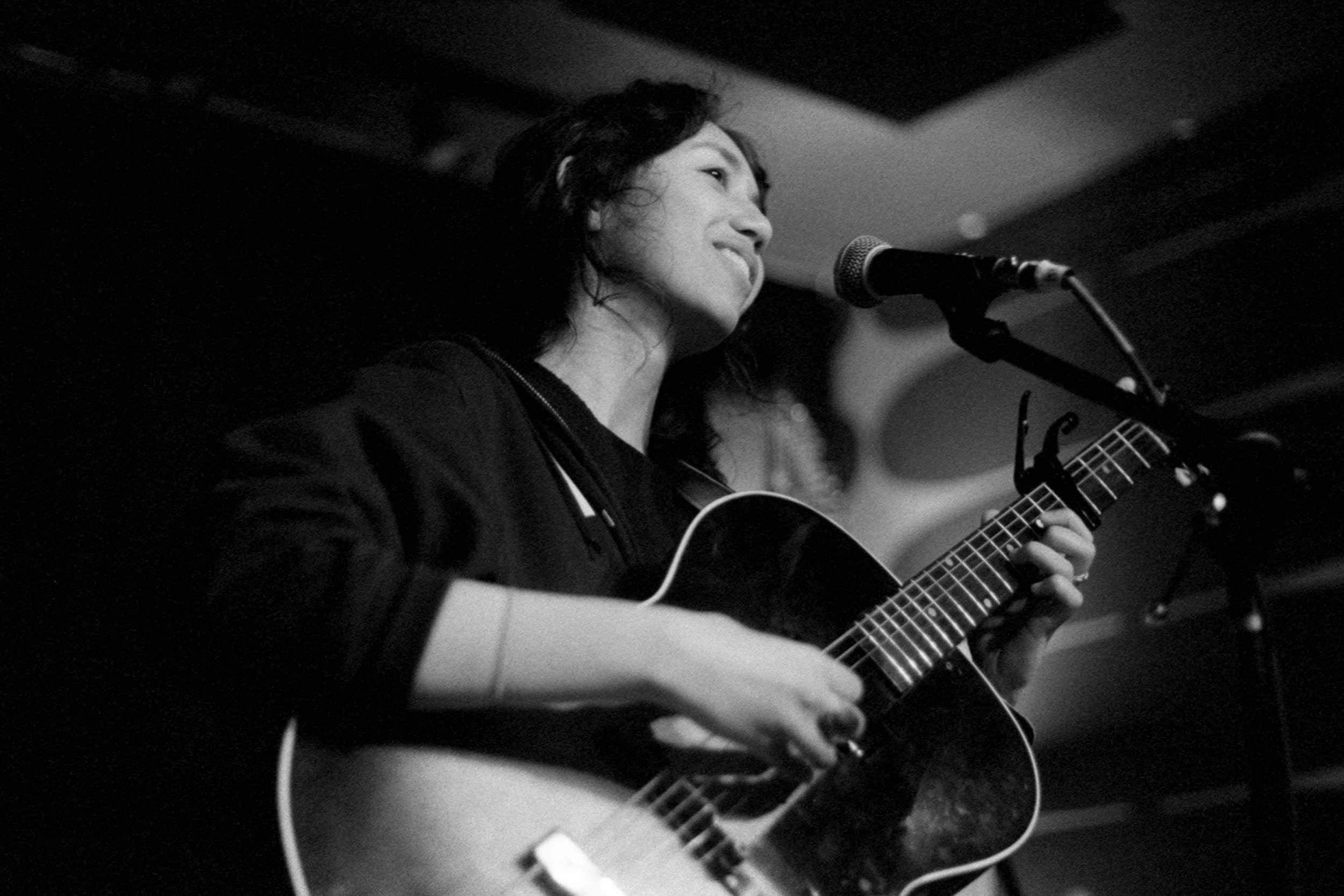 This one felt difficult to reflect on and write about. Everytime I went to put words down about the show, it sent me down a rabbit hole of thoughts on representation, belonging, and fitting in… things that have constantly been on my mind the past couple of years. I often think about what it means to be Filipina-American/what it means to be a Filipina-American artist. I've been encountering artists and musicians whose work is about being Filipino, and while I appreciate the work and find comfort in having representation, I am sometimes left with the feeling that I am not "Filipino enough" and whatever I am or make or do is not "Filipino enough". But in the privileged, white spaces I have historically found myself in, I am not "American enough".
All of this is to say, Haley Heynderickx and her music are pretty life affirming. I recognize subtle nuances in her lyrics that touch upon her Filipino-American upbringing but the focus of her work is not about being Filipino. Folk singer-songwriter and not Filipina-American is probably one of the first things you are likely to hear when someone is describing her. This is a type of representation I long for, a representation that does not limit you to being stuck in between two worlds but allows for the all the complexities of identity.
Haley Heyndrickx's Setlist:
Green Rocky Road (Karen Dalton version)
Drinking Song
Being In A Monogamous Relationship and Debating If You Should Get a Dog or Just Have a Child
Don't You Take It Too Bad (Townes Van Zandt cover)
Rhythm of a Townes song (Mr. Somethine Mr. Gold) but with lyrics replaced about her and her friend sam and marijuana and mac and cheese)
Untitled God Song
(40 second change of amp song improvisation/get to know your neighbor)
Bug Collector
Ride A Pack Of Bees
Slow Talkin'
Oom Sha La La