Do you want a sandwich? The ethos of The Suffers is summed up in this question. While fundamentally this is a question of satiating a physical hunger, The Suffers are a band that asks this question knowing it is a question of a deeper kind of nourishment and care. In their live performances, the band exudes this energy of love and consideration that radiates out to the audience. I was lucky enough to be at their show at Lincoln Hall on February 16, 2019 with a few people who I love dearly.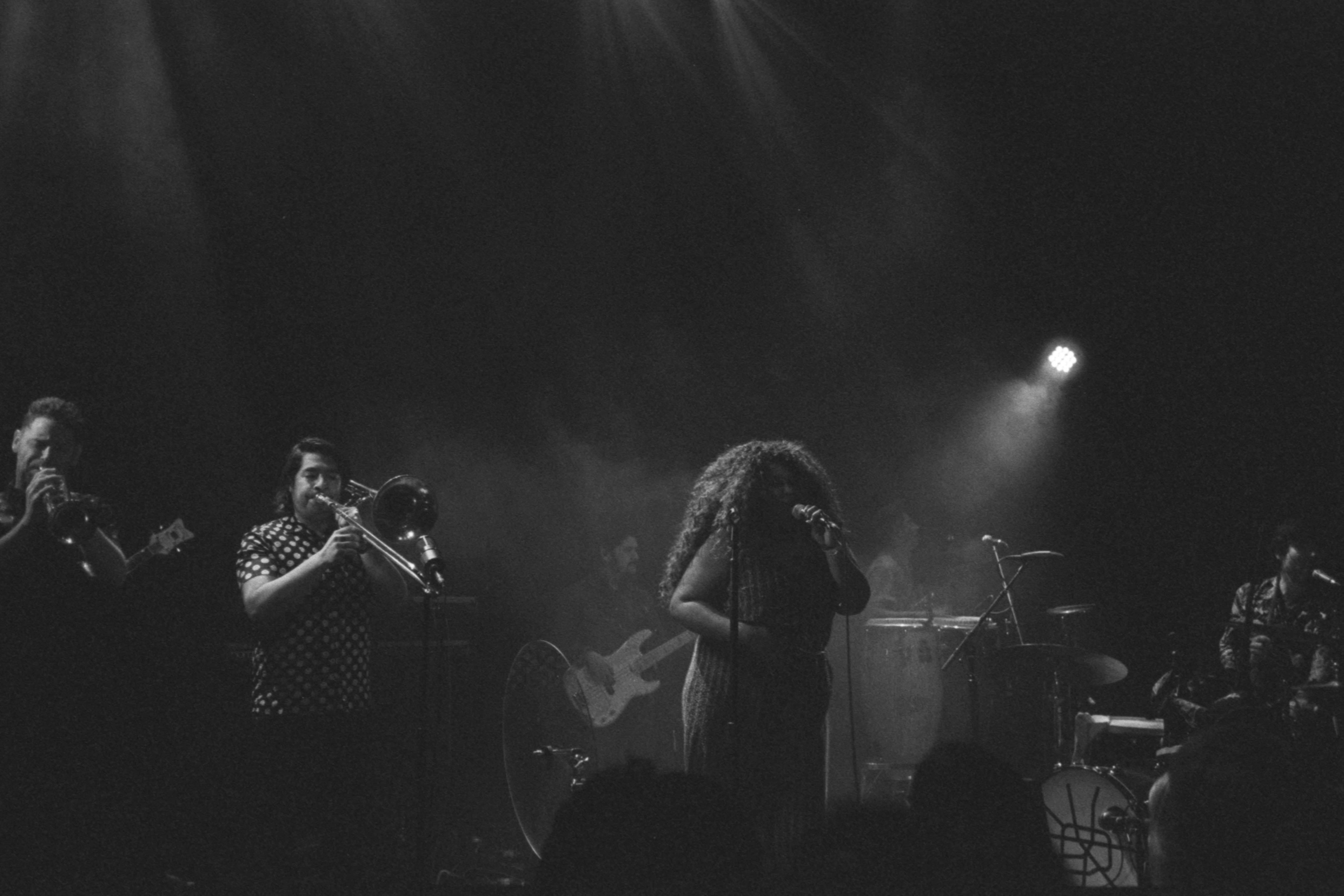 The Suffers are one of the hardest working bands in the business. Fronted by singer Kam Franklin, the 8-piece outfit has been relentlessly touring and performing together since 2011. They've played Chicago several times over the past few years, but until this show at Lincoln Hall, the venue has never been bigger than Schubas Tavern. Grounded in soul with a little bit of everything from reggae to jazz, cumbia to funk, salsa to hip hop, The Suffers have self-described their sound as "gulf coast soul". The sound that the band has created is reflective of the diversity of its members and their music experiences. That they are able to make all of those experiences work together and mold it into a cohesive sound is reflective of the collaborative and democratic nature of their music making process. Their live performances are where The Suffers really shine. You can tell that they love playing music together and all that love and energy extend out to their audiences. At this particular show, Kam was fighting a cold and occasionally rested on a bar stool during slower ballads, but if she hadn't mentioned it I highly doubt anyone would've noticed. Her energy was buoyant and joyful and set the tone for the entire evening.

Towards the end of the set, The Suffers eased their way into their most well-known song, "Make Some Room". This is the song in which Kam poses that question of nourishment and care, "Do you want a sandwich?" Before getting into it, she issued a directive to the audience to turn to the people that they came with, and if they've ever cooked for you or made you a meal, to embrace them, and thank them. Seeing The Suffers play live is always a great reminder to show appreciation for your loved ones while you have the opportunity and to take joy where you can.