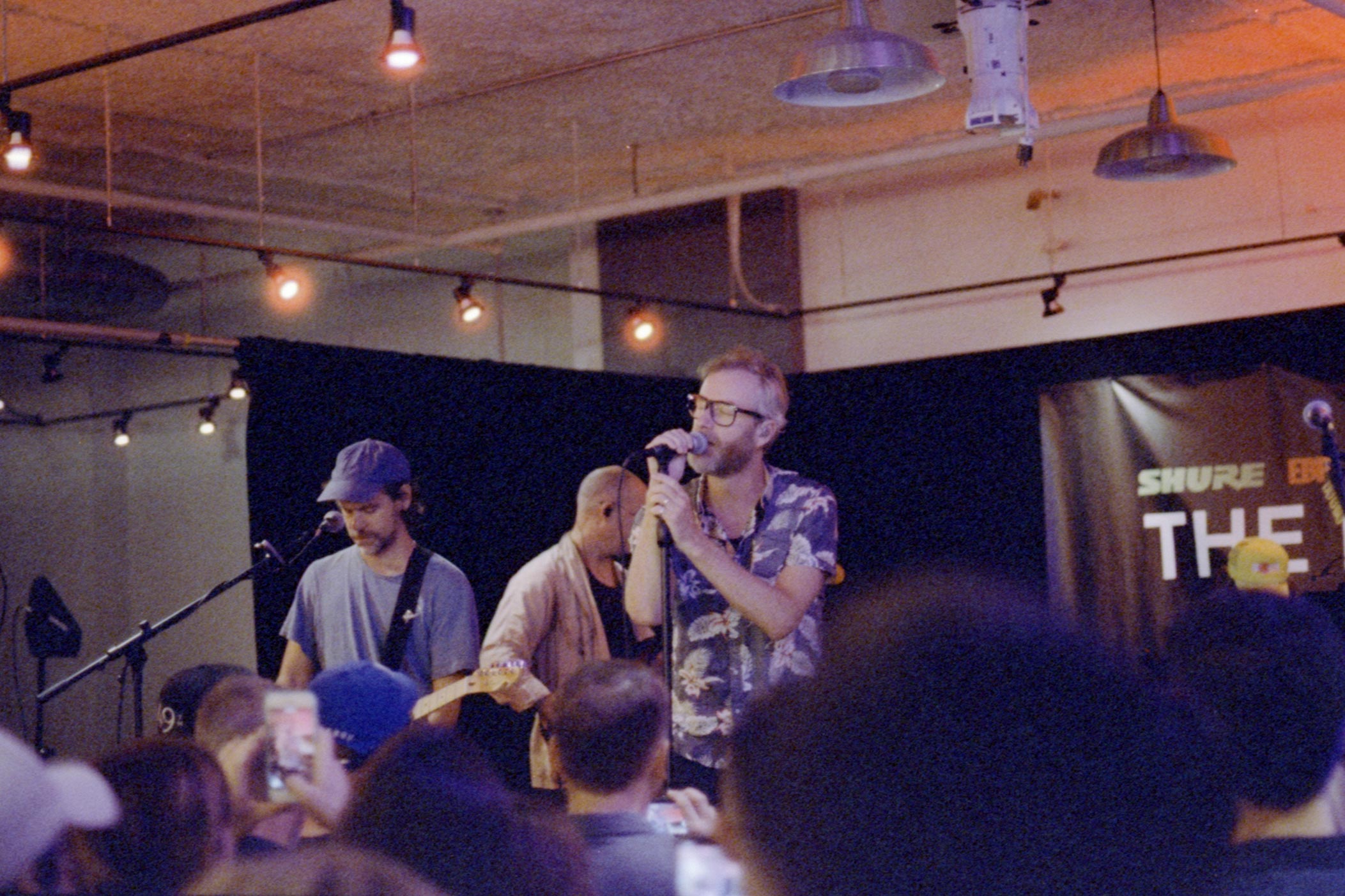 The National have been a part of the soundtrack to my life since I first heard their album Alligator in 2006. (Although it was released in 2005.) For a very superficial glimpse at how meaningful they are to me, Spotify data says that they are my top artist of this decade. This love of The National is not unique unto myself. At any given social gathering, I could bring up The National and would easily be able to find several people willing to get nerdy and enthusiastically talk about them and their music. There is even a podcast dedicated to the band that dissects each album song by song, line by line.
It's been a few years since I've seen them live though. With their ever-increasing popularity, the size of venue they play has only gotten bigger, and large venues packed with people give me anxiety. Acquiring tickets to the shows these days also requires you to be online at the precise moment that the tickets go on sale.
So it was such a treat on this peak Chicago summer day when a friend invited me to attend a lunchtime secret show performed by the band at Revival Food Hall in the National Building of all places. The location was revealed exactly one hour before the show, and by the time I got there, there were already a decent amount of people queuing outside of the building.
The event was sponsored by Shure, an audio manufacturer, and there was a comedic and ironic moment at the beginning of the set when there were technical difficulties with the microphones. Over the years the band itself has also grown in size, adding additional instrumental and vocal backup. For this shorter, more intimate set it was just the original five band members performing.
Despite it only being a 25 minute set, it still felt like a cathartic celebration of the band's music – a thank you to their longtime fans. They opened and closed the set with songs off of their newest album, and filled the set with a few hits from their back catalog that beg you to sing along with them.
Setlist: Light Years
Apartment Story
Sorrow
Bloodbuzz Ohio
Don't Swallow the Cap
Rylan